At Royal Oak, we offer many rehabilitative services including physical, occupational, and speech therapy services to assist residents in reaching their highest potential and return to their homes.
Our professionally trained licensed physical therapists promote wellness and maintenance of good health. Physical Therapists provide therapy to patients who have experienced neuromuscular, orthopedic and/or musculoskeletal dysfunctions. The goal is to maximize individual independence.
Licensed Occupational Therapists provide skills for individuals to work towards returning to daily task of living with minimum discomfort and maximum productivity. They assist those in recovery from stroke, arthritis, hip fractures, Multiple Sclerosis, Parkinson's Disease and other conditions.
Our licensed speech therapists look at each aspect of communication to help the individual reach his or her maximum potential. Speech Therapists are professionally trained to diagnose and treat communication disorders, such as Aphasia, Dysphagia, voice control, and decreased cognitive functioning.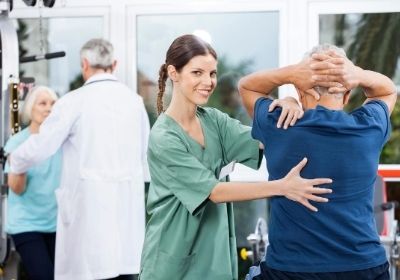 Our health care services are short-term care services designed to bridge the gap in care for patients who are wanting to stay in their homes. We offer a wide variety of services that are sure to meet your needs– whether you need skilled care or just assistance with some daily activities.
Not sure which best fits your needs? Read more about our services or contact us at (352) 567-3122 to speak with a staff member to better understand how we can help you and your family.